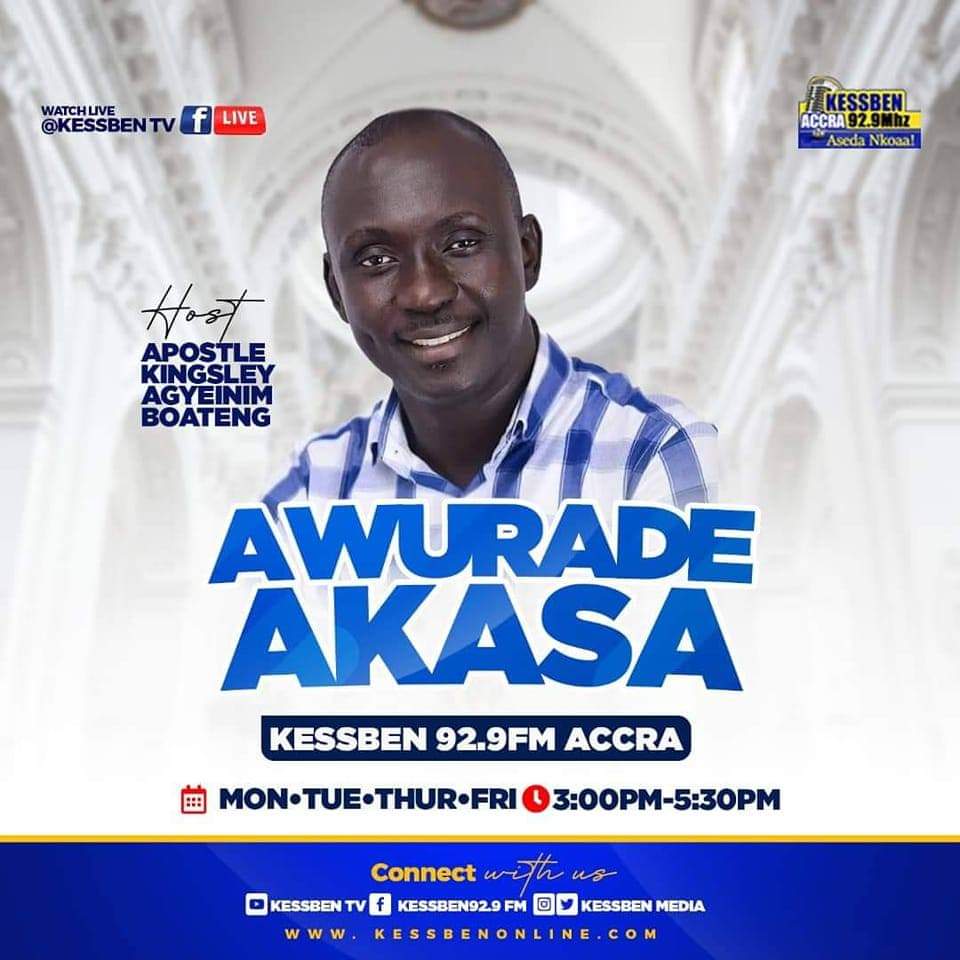 Tranty Gospel Presenter and Multiple Award-winning radio presenter, Apostle Kingsley Agyenim Boateng has officially joined Accra-based Kessben 92.9FM after quitting Plan B FM few weeks ago.
Apostle Kingsley Agyenim Boateng now joins the Circle based station as the host of the late afternoon show dubbed 'AWURADE KASA' between the hours of 3pm and 5.30pm weekdays (Monday, Tuesday, Thursday and Friday).
The new late afternoon gospel show therefore replaces 'Kesben Entertainment' on the Accra-based channel.
In an official announcement, Kessben FM Accra confirmed the acquisition of the popular gospel radio preacher:
Twenty-two years in the media industry is no joke of experience and indeed Apostle Agyenim Boateng has travelled that journey solidly.
Welcome to the Kessben Media group family.
#kessbenmedia #KessbenAccra
The popular gospel presenter exploits on the radio over the years has been gigantic with his persistent gospel presentation giving listeners hope in life each day.
The indefatigable preacher is unarguably one of the best gospel presenters if not the best in the country managing to raise the bar as far as the industry is concerned and proved beyond expectations of doubt that he is a force to reckon with in the radio business.
He is credited with several outdoor event and philanthropic gestures on everywhere as well as emerged countless awards due to his awesome performance.
Apostle Agyenim Boateng previously worked with Kasapa FM, Vision1 FM, Kasapa FM before joining Plan B FM in August 2021.
Congratulations on the new adventure.
Source: Evans Ofori /www.mediafillasgh.com