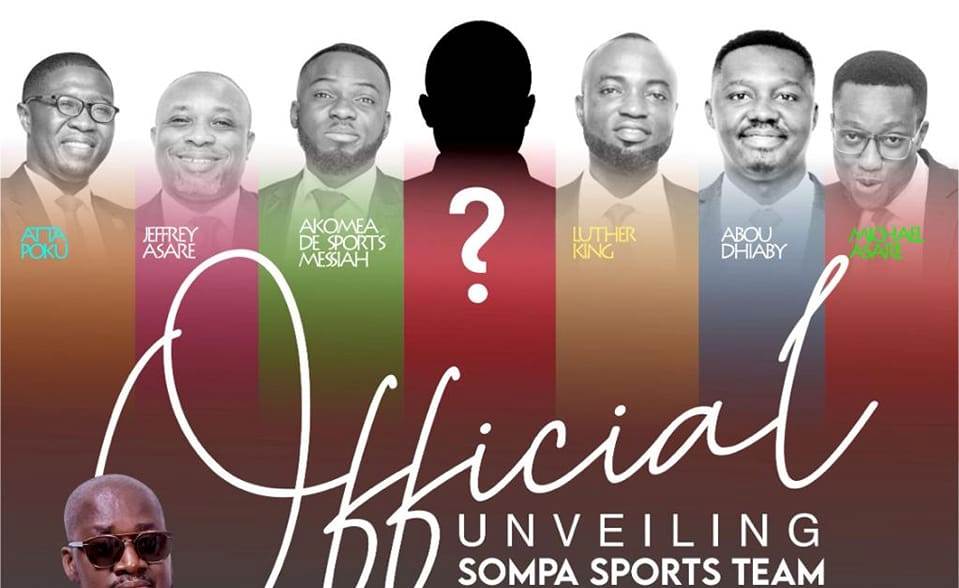 The sports fraternity in the Ashanti Region may in few days experience a huge shake up on newly-established Sompa FM and Sompa TV.
The newly-established radio station has acquired some key sports presenters to steer affairs at the Suame-based media house, www.mediafillasgh.com can authoritatively state.
This website can however confirm the media brand has captured top-notched sports personalities as the New SOMPA SPORTS team to be made up of Jeffrey Asare 'The Apostle' (formerly of Silver FM), Collins Clancy Atta Poku 'The Bishop' (Formerly of Wontumi FM), Michael Asare Boadu (Formerly of Silver FM), Michael Akomeah Gyamfi 'The Sports Messiah' (Formerly of OTEC FM), Abeiku Dadson 'Abou Diaby' (Formerly of Wontumi FM) and Luther King (Formerly of Agyenkwa FM).
The TeraONE media will officially unveil the main host of the station's flagship sports show dubbed 'SOMPA Sports Zone'.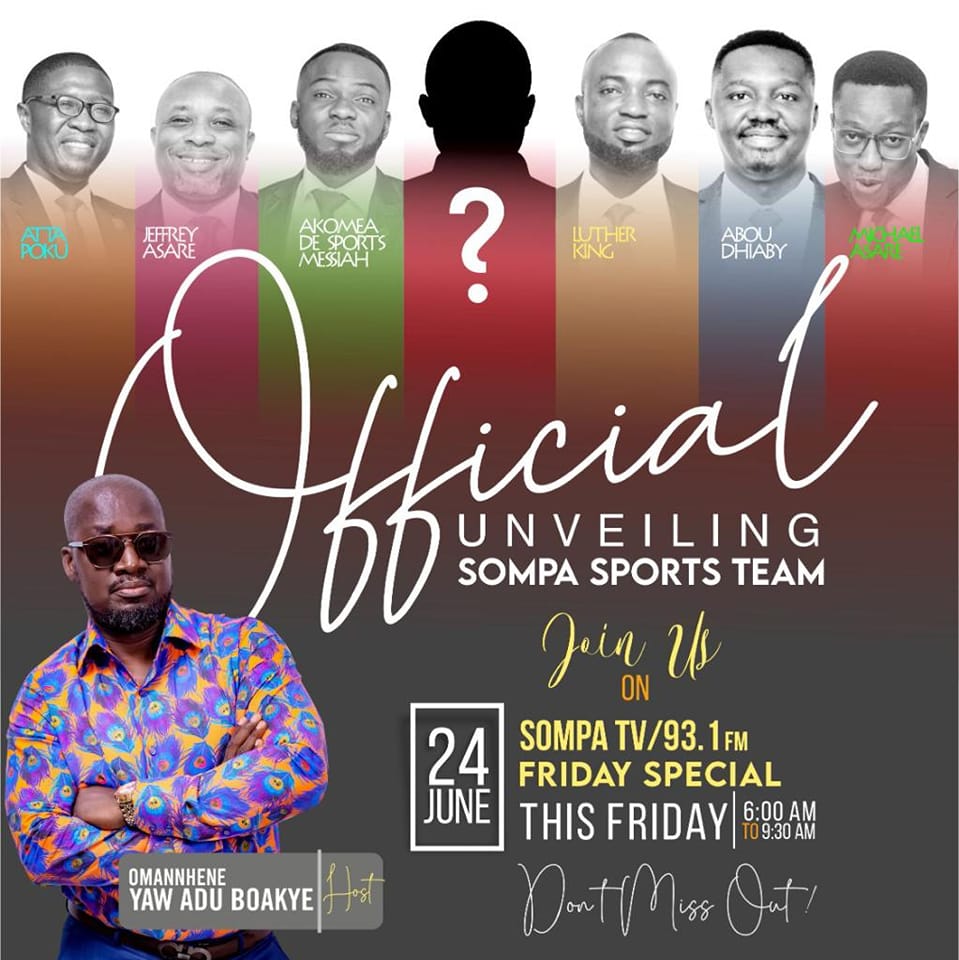 This portal sighted a blank image on social media which looks like ………………………………………………………..
The official unveiling of the entire SOMPA SPORTS crew comes off tomorrow morning on the 'Ade Akye Abia show' with Omanhene Yaw Adu Boakye between 6.00am and 9.30am.
GUESS the Host????
Your authoritative news hub for everything media transfer fillas, www.mediafillasgh.com will update cherished readers soon!
MORE SOON!