Brong Ahafo Region finished as the overall best region in the 2018 Northern Sector Armwrestling Challenge held last weekend at the Heroes Park in Kumasi.
The region presented four athletes for the competition and three out of the four won gold to top the regional medal table.
Athletes that represented the region were; Richard Siaw from Sunyani who won gold in the 60kg to 69kg bodyweight category. He defeated Nee Oko Appiah from Amakom in the Ashanti Region.
Michael Amoani also from Sunyani defeated Googo Jazzy from Asokore Mampong in Kumasi in the 70kg to 79kg bodyweight category while Santo Mensah, also Sunyani defeated Bernard Sarpong from Bremang in the Ashanti Region in the 80kg to 89kg bodyweight category.
The host region, Ashanti, had two athletes also winning gold at the end of the one day event. Ernest Danso from Maakro defeated Willibald Attoh from the Ashanti Regional Sports Authority in the 90kg to 99kg bodyweight category.
Derrick Adu Kwaakye from Asokore Mampong in Kumasi defeated Owusu Ansah from Ash Town in the 100kg to 110kg bodyweight category.
The competition which was sponsored by K-Balm ointment, Go Energy and GoTV, saw hundreds of participants battling it out for a spot at the upcoming African Armwrestling Championship, which would be hosted in Ghana for the first time.
Finalists of the various bodyweight categories automatically earned a spot into the national armwrestling team, Golden Arms, to represent Ghana at the Africa Championship which is dubbed 'Accra 2018.'
The event would come off at the DG Hathramani Sports Hall at the Accra Sports Stadium from Thursday, July 26, 2018 to Sunday, July 29, 2018.
Photos below: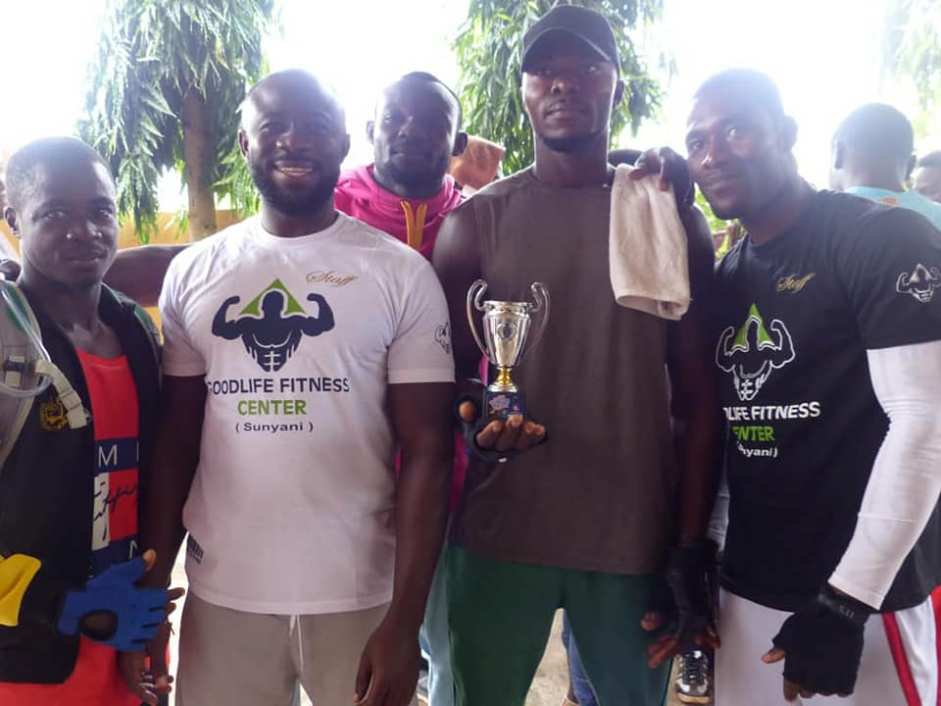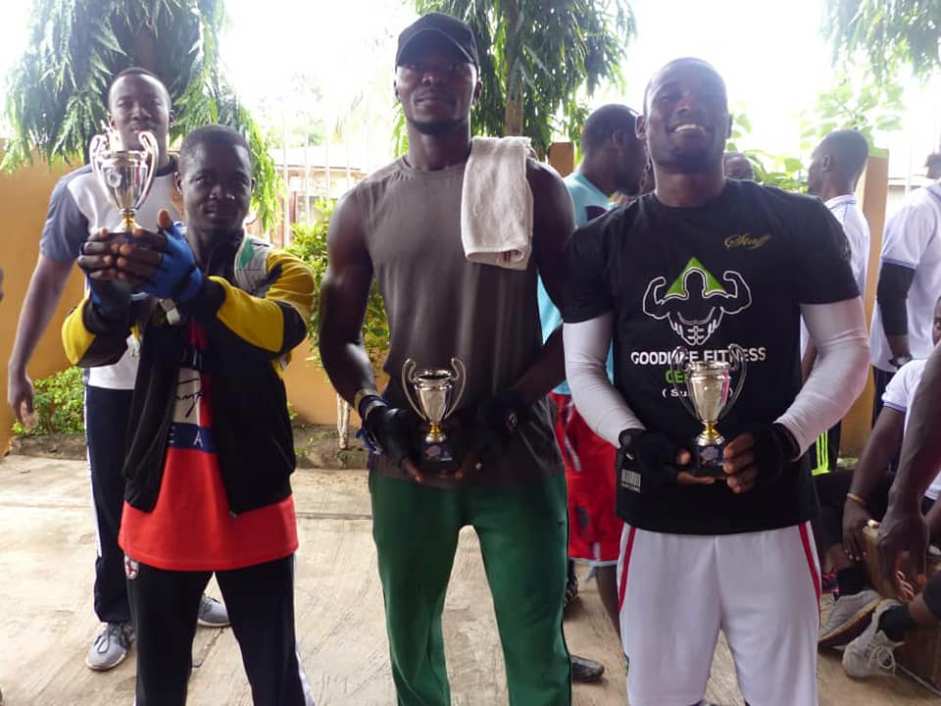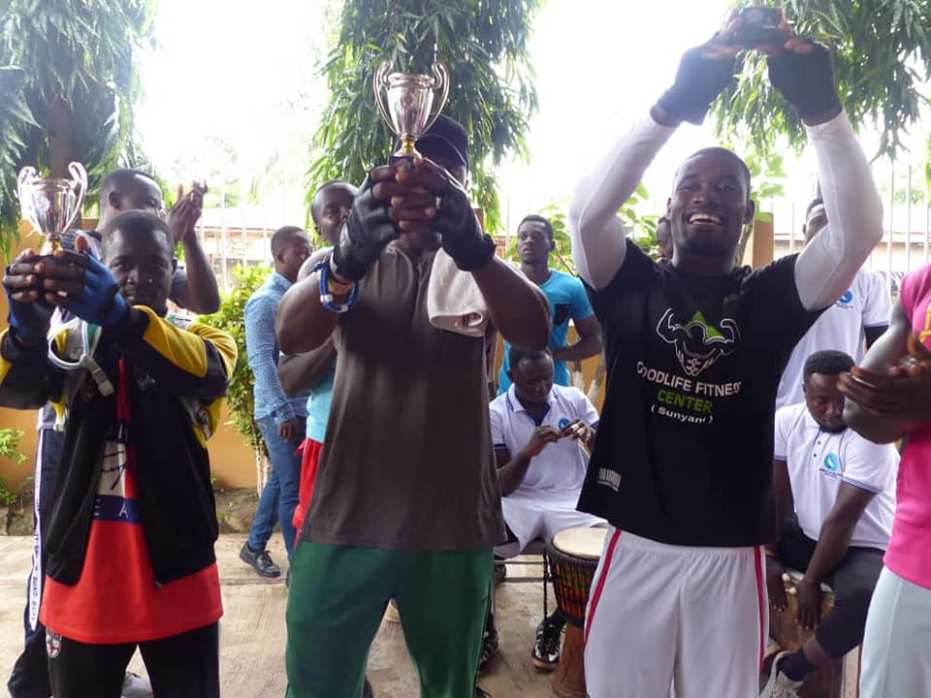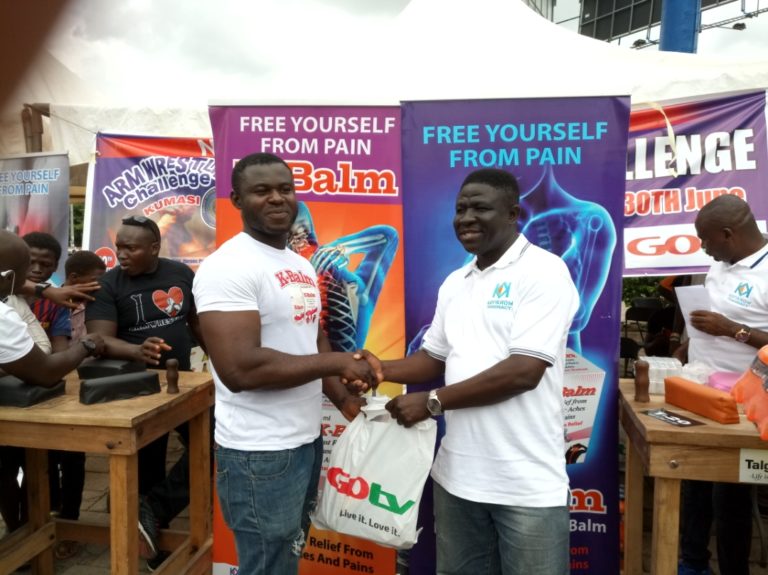 Source: Evans Ofori/mediafillasgh.com