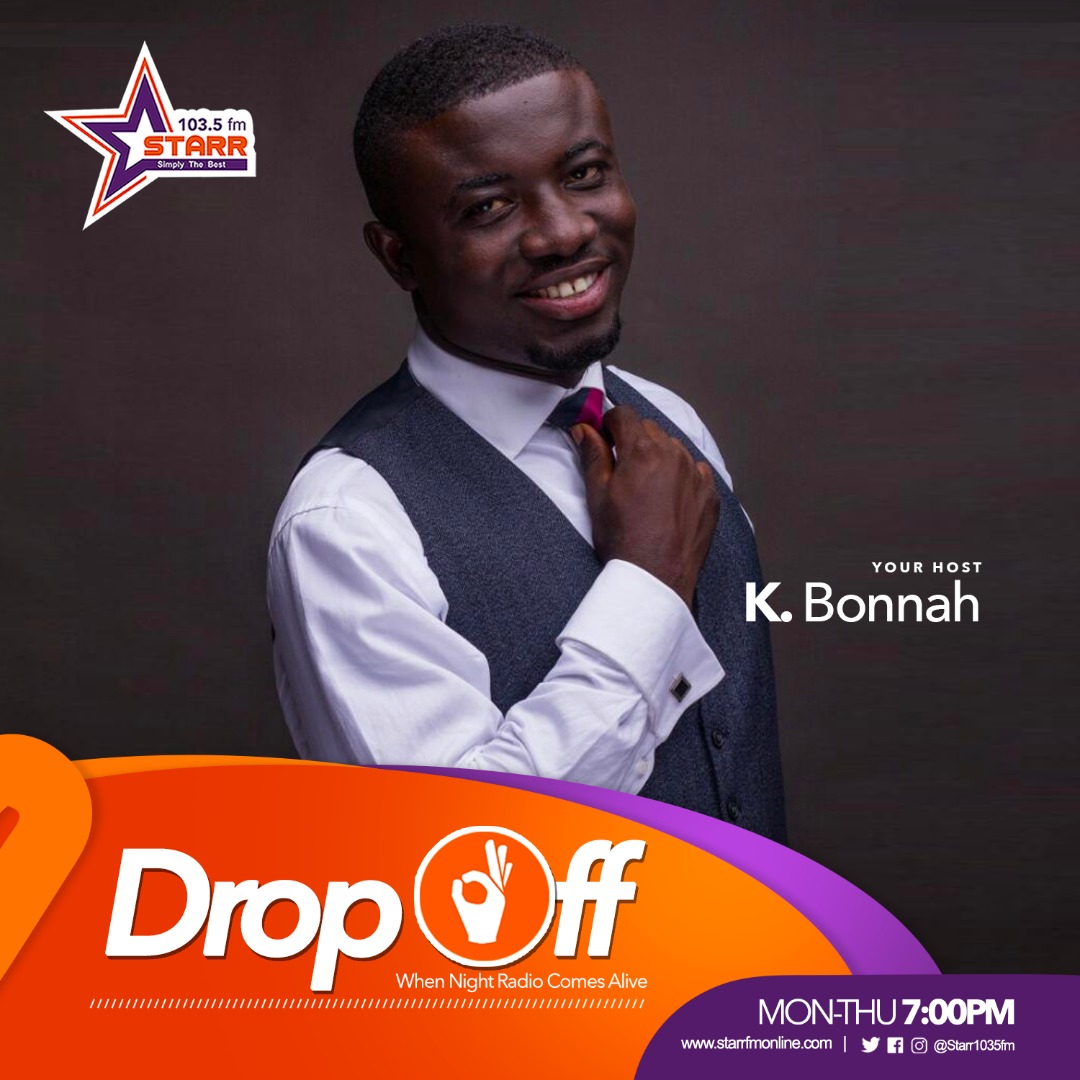 Kwadwo Bonnah, affectionately known as K. Bonnah on radio has taken over the wheels of Starr FM's night drive time show dubbed the 'Drop Off'.
This move was necessitated after the former host of the show, Jon Germain left the position vacant to take over as the host of the mid-morning show of the station due to the exit of Giovani Caleb, who used to anchor Starr FM's drive belt hours.
Veteran broadcaster Kofi Okyere Darko (KOD) has been announced by managers of Accra-based Starr 103.5 FM as new co-host of their drive-belt programme, the Starr Drive. KOD anhors the Starr Drive alongside Berla Mundi. Mundi herself, per widespread rumour, is on her way out of the company, with Media General (owners of TV3, 3 FM among others) as her likely new destination.
K. Bonnah leaves his position as the host of 'Classbridge' on Class91.3fm to take up this new all-important role on Starr FM. He comes on board with the impeccable skill of handling his programs that has attracted millions of listeners and viewers in Ghana and across borders.
The former Class Media Group employee is a product of Opoku Ware School and a graduate from University Of Ghana, where he studied Economics and Information Studies.
For the lovers of some good soul music in the night, you must certainly get ready to have yourself blown away with K. Bonnah as the host of Starr FM's 'Drop Off'. Make a date with him always.
The show which airs from Monday to Thursday at 7:00 PM.
Source: Evans Ofori/MediafillasGh.com/Ghana