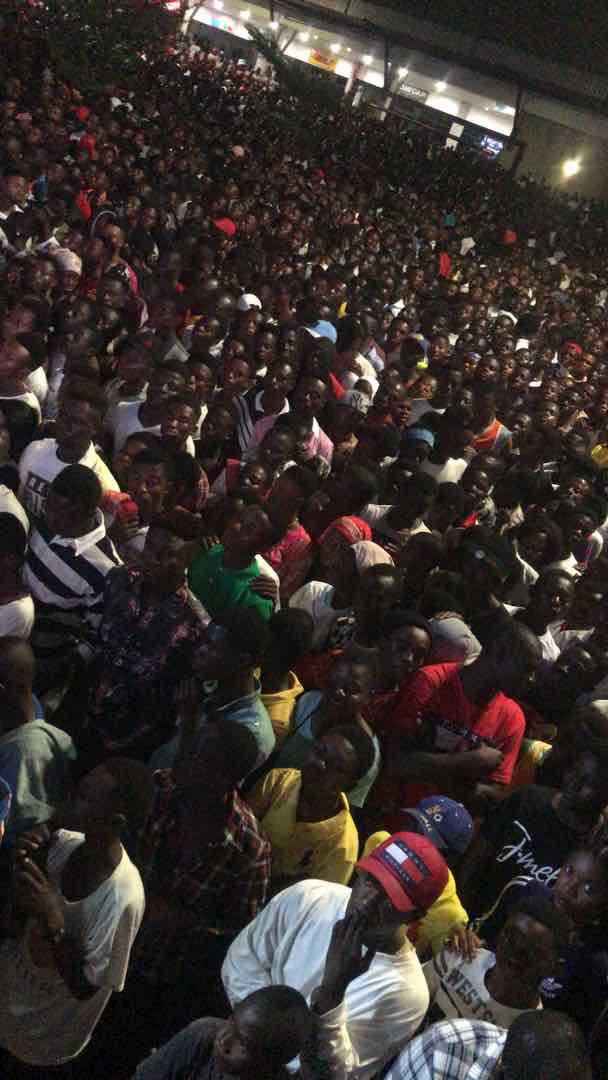 The much-publicized Salabash 2018, organized by popular Ghanaian actor/Musician Kwadwo Nkansah Lil Win took place on Saturday,16th June 2018 at the Kumasi City Mall.
Dubbed as 'Taabea Salah Bash with Lil Win and Friends', Salabash, sponsored by Taabea Herbal company  was organized to climax the muslim's  Eid ul Fitr celebration.
The show which went down as the most successful event ever to be held at the Kumasi City mall attracted over 107 thousand patrons.
The record-breaking event saw ameliorating performances from BET award-winner Stonebwoy,Keche,Kwaw Kese and a lot of Surprising artistes.
The biggest surprise of the night was not just about the performance of Kwaku Manu and Lilwin who upon all that has happened between the two of late, quashed away their differences and put up an amazing performance to the delight of the tumultuous crowd,but the number of patrons that thronged the event grounds.
Speaking exclusively with Razzonline.com, some of the patrons and some entertainment personalities like Sean of Seancitygh,expressed their satisfaction about how the program was organized.
Sean emphasized that,"Watching Kwaku Manu and Lil Win perform was great…they've shown maturity…this is what we crave for. ..and frankly this is the first time I'm seeing such a huge crowd at an event in the Kumasi City mall…
Lil Win has set a record with his event and it will take a lot of time for someone to break it",