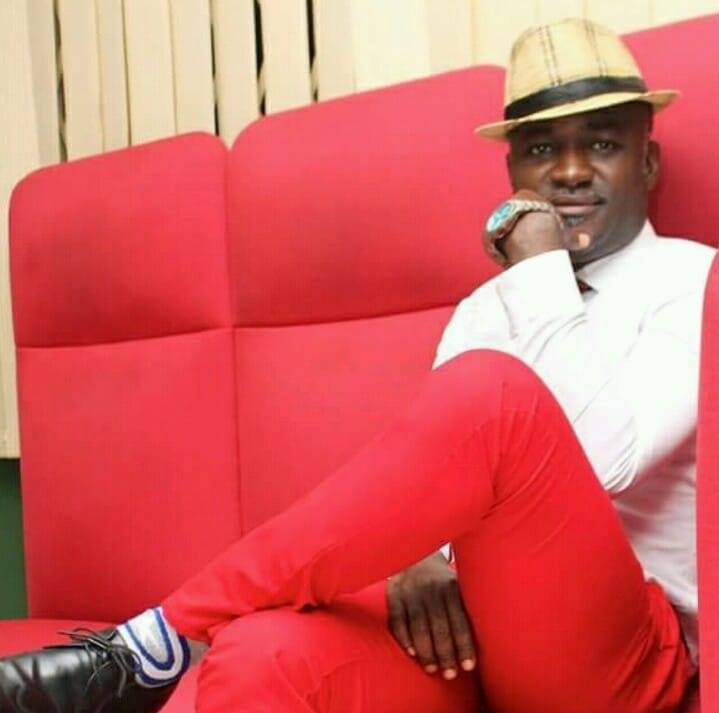 For many ardent listeners of Atinka 104.7 FM, the name "Candy Man" rings a bell; indeed it's a name synonymous with good music and melodious tunes. As the name connotes, he plays sweet music soothing to the ears, making the station's ever-growing audience stay glued to their sets.
His real name is Alexander Kwaku Amoah but Candy man is his claim to fame. His love for good music during his secondary school days earned him the sweet nickname, Candy Man which happens to be the stage name of Candell Manson, an American rapper and record producer who is best known for his hit single, "Knockin' Boots".
"I got the name Candy Man because I could do a good rendition of his track, "Knockin' Boots. A friend of mine who was so fascinated about my ability to perform the song gave me the name," Candy man recalled during an interview with atinkaonline.com
The renowned DJ wanted to be engineer when he was a young lad. No wonder he got enrolled in Kumasi Polytechnic to pursue a course in Motor Vehicle Mechanics (MVM). However, it appears his love music and entertainment in general, diverted his career path. "My interest in music and disc jockeying began in 1994 when I was about 18 years old. Luckily there was a recording studio close to my house so I took advantage by spending time there frequently to practice after school," he recalled.
At Kumasi Polytechnic, Candy Man got the opportunity to work as a radio DJ with Radio Link, a campus radio. This laid the foundation for his radio career. "For me, working with Radio Link was quite easy for me due to my previous experience as a budding DJ playing at the parties, outdooring and so on," he recounted.
Prior to joining Radio Link, Candy Man became the first DJ to be hired by the Kumasi based Owner services, a company specialized in various entertainment activities such as spinning, renting of canopies etc .
Candyman hosted the mid- morning programme on Radio link and later promoted to host the station's evening drive for two years. He later had stints with Fox FM, Hello FM, Rainbow Radio and now Atinka 104.7FM. He was also the senior DJ at Foxtrap Night Club while at Fox FM.
In his entire radio career spanning over 20 years, Candy Man has managed to train many radio presenters and DJ's and hopes to train many more before he retires. According to him, hard work and humility are his hallmarks and advised would-be presenters to be humble if they really want to go far in the industry.
He has served as volunteer in many non-governmental health projects like Malaria and cholera awareness programmes, polio immunizations, HIV/ AIDS peer education.
Candy Man is happy to be part of the promising team of Atinka Media Village, operators of Atinka FM and hopes to use his vast experience to help promote the station's vision and programmes. He has promised to continue playing sweet music to the listening pleasure of Atinka FM's ever-growing listeners.
Candyman is the host of the late afternoon drive time show, Akwaaba Drive which airs between the hours of 4pm and 6pm from Monday to Friday.
His currently single but has a beautiful and an adorable daughter.
His favorite quote is one from a local chief in hometown which says "Position is not Possession."