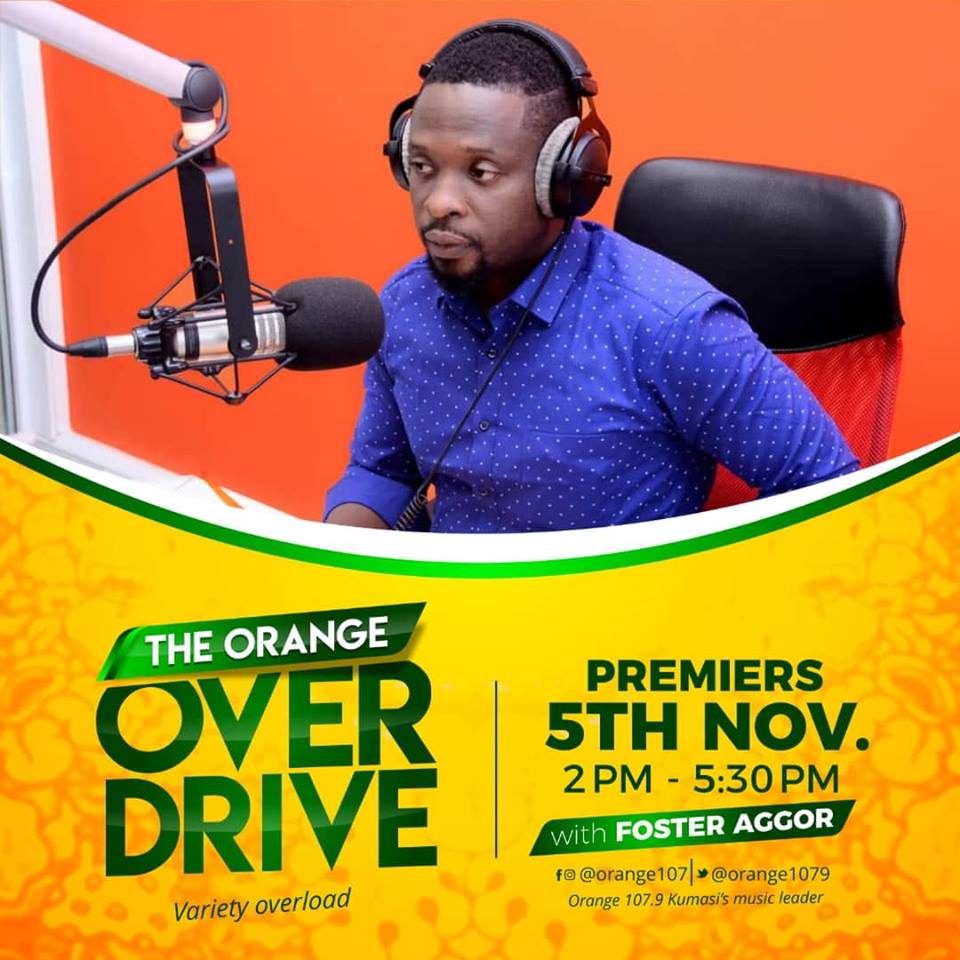 Accra is bracing up in anticipation for a taste and feel of the orange phenomenon with Foster Aggor as he joins the "drive with the area gang" on West Hills Mall-based Pluzz 89.9FM, a sister station of Orange 107.9FM this afternoon,25th, 26th and 29th October between 2pm and 5.30pm.
Meanwhile, The OrangeMan is expected to premiere the flagship late afternoon show on Orange 107.9FM, "The OrangeOverdrive with Foster Aggor" on 5th November, 2018.
GET Ready for an unforgettable RADIO EXPERIENCE on @Orang107.9 with Foster Aggor….We don't just drive, we #OVERDRIVE!!.
Keep listening in colour !!
Source: Evans Ofori/www.mediafillasgh.com