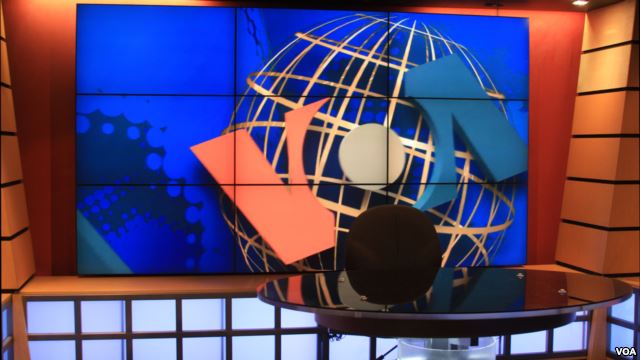 e.TV Ghana, your world of quality entertainment, has gone into an agreement with Voice of America (VOA) to broadcast exciting current affairs content from around Africa and beyond.
The content acquisition deal between e. TV Ghana and VOA will seek educate and inform viewers of e. TV Ghana across the country.
As part of the partnership, viewers of e.TV Ghana will start enjoying Africa 54 and Straight Talk Africa among others.
Voice of America is a U.S. government-funded international radio broadcast source that serves as the United States federal government's official institution for non-military, external broadcasting. VOA is the largest US international broadcaster producing radio, TV, digital content in over 40 languages that it shares with its affiliates around the world.
According to the Programmes Manager of e.TV Ghana, Mrs. Nosisa Doe this great partnership will go a long way to update Ghanaians on happenings in and around the African continent.
"e. TV Ghana believes strongly in telling the Ghanaian and African story. We are happy about this partnership to show VOA content on our platform. This is a beginning of more great things to come on our channel," she stated.
She added that VOA's 'Straight Talk Africa' will be telecasted every Thursday at 9pm on e. TV Ghana. Also, VOA's 'Africa 54' shows Monday– Friday each week at 7:30am
For more information visit www.etvghana.com